An individual approach to your health
Chiropractic Solutions News – September 2018
Welcome to our Spring Newsletter!
We have had a very promising and warm beginning to Spring which brings great motivation for Spring cleaning – our environment, health and fitness. Whether your passion is gardening, hiking, running, cycling or cooking, we hope the below provides some helpful information to add to that. Dr Neil has returned from his trip to the States, read on to see some snaps of his trip, and find out about Dr Justin also advancing his knowledge in Chiropractic at the recent Gonstead seminar.
The clinic will be closed for the Grand Final Parade public holiday on Friday September 28
Dr Neil in front of the Gonstead Clinic in Mt Horeb, Wisconsin
Visiting Palmer College of Chiropractic
Dr Neil with the American Gonstead seminar staff
The gigantic waiting room at the Gonstead clinic in Mt Horeb, Wisconsin, which seats over 100 people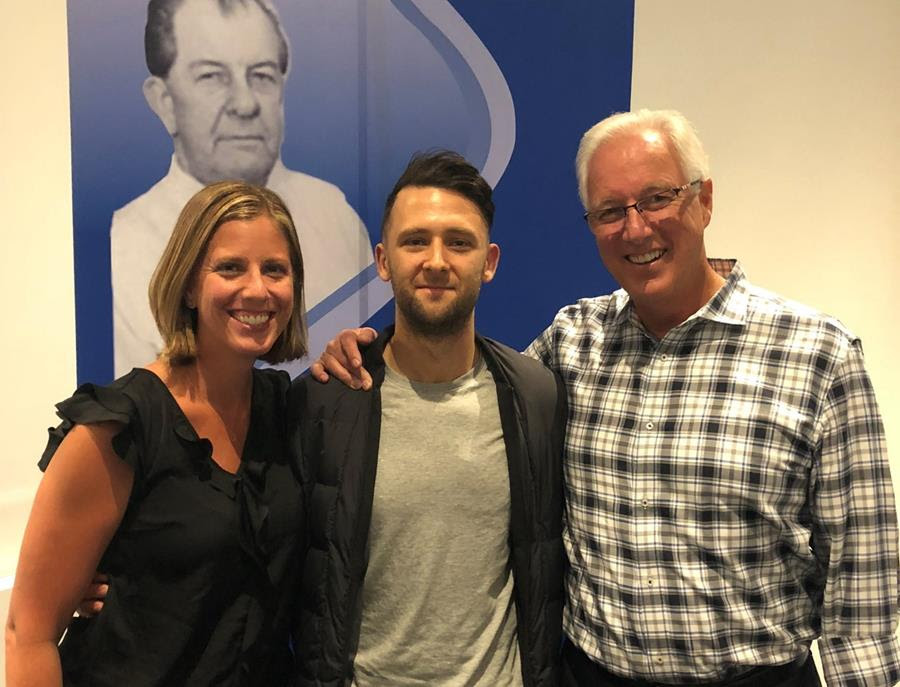 Dr Justin with the International teaching staff at the recent Melbourne Gonstead seminar
Dr. Clarence Gonstead was a pioneer in the Chiropractic field.  His belief that a more specific application of examination and correction in chiropractic adjustments led to the development of his own technique – the Gonstead System of Chiropractic – that we utilise at Chiropractic Solutions.  Dr. Gonstead is one of the most remarkable chiropractors in the history of chiropractic, due to the successful results he attained for his patients. His clinic in Mt. Horeb, Wisconsin, is testimony to his achievements, with a capacity to seat over 100 patients in reception as well as a landing strip and a motel to accommodate patients flying in from all corners of the USA.
The key to Dr. Gonstead's amazing results lies in the harmonious balance of science, philosophy and the art of the adjustment.  We believe that it is imperative to update our knowledge in the science behind chiropractic without losing the importance of having a strong philosophy and art behind the application of the chiropractic adjustment.
Over the month of August, Dr. Neil and Dr. Justin attended Gonstead Seminars in order to better their knowledge and application of Chiropractic for their patients.
Attending the 'Homecoming' Gonstead Seminar in Dr. Gonstead's huge Mt Horeb clinic in Wisconsin, Dr. Neil has described his experience of being able to observe, learn, and teach in the very place that has such a significance in the history of Chiropractic as a "surreal experience". He will write more about his experiences and how they've inspired him in future newsletters.
Dr. Justin has also learned from some of the best Gonstead practitioners at the recent International Melbourne Gonstead Seminar.
Together, Dr. Neil & Dr. Justin have attained more knowledge and increased their passion to better their practice and application of the Gonstead System for the benefit of their patients. They look forward to seeing you soon.
Mediterranean Zucchini Pasta Salad
This refreshing and lightened up Mediterranean Zucchini Pasta Salad is prepared with zucchini noodles in lieu of traditional pasta, and tossed with briny feta, chickpeas, artichoke hearts, tomatoes, spinach, and olives. This salad is best after sitting for a bit when the zucchini has softened a bit and had a chance to absorb the flavors of the dressing. Serve as a meal or alongside a more traditional protein.
Let us know how you go with the recipes! Either post your pic to our Facebook page or use the hashtag #chirosolutions on twitter & instagram.